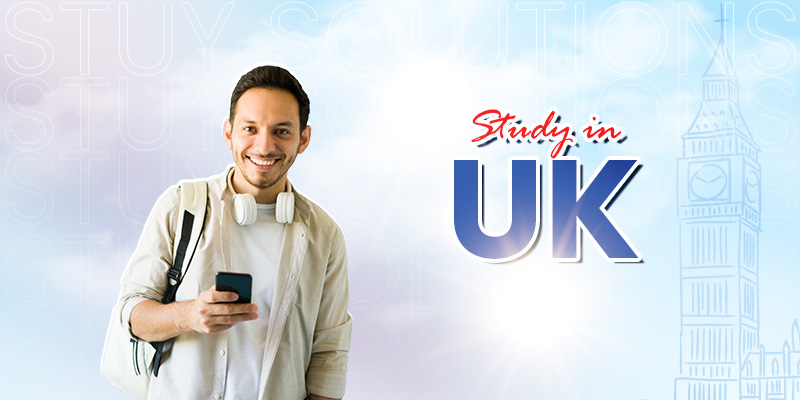 England, Scotland, Wales, and Northern Ireland are all part of the United Kingdom, also known as Britain. In addition to being home to one of the fairest legal systems in the world, democratic principles, a mature culture, and admirable art, the UK offers numerous attractions for both locals and visitors. These include iconic landmarks such as the Tower of London, Buckingham Palace, Windsor Castle, Tower Bridge, Big Ben, and the world-famous 4000-year-old mystery of Stonehenge.
For Indian parents, it is a matter of prestige to send their children to study in the UK. Over 1.4 million Indians reside in the UK, with many of them originally coming as students. If you're planning to study in the UK, you're unlikely to feel homesick. Living and studying in the UK is like experiencing a high-profile urban lifestyle, enjoying diversity, complexity, civic infrastructure, social exchange, and the charm of ancient yet modernized cities. You can savor delicious food amidst the liveliest population. In terms of life and career, a degree from any affiliated institution is highly esteemed by employers worldwide. It's no wonder that UK universities rank among the best internationally, and students are eager about the selection procedure to study there. A promising and stable career will undoubtedly help secure your future.
TOP 10 REASONS TO STUDY ABROAD IN UK
1. Impressive International Reputation:
UK institutions consistently rank among the best in the world and qualifications are internationally valued and recognised. According to the latest QS World University Rankings, 4 of the top 10 universities in the world, including the university ranked first, are in the UK. The high benchmark and the tradition of excellence set by some of the older universities, such as Oxford and Cambridge, permeate the universities and colleges throughout the UK. A degree from the UK can thus be a great selling point in your favour when you are looking for work in the future.
2. World-leading Research:
Did you know that English scientists and institutions have won almost 100 Nobel Prizes, and 38 percent of all Nobel Prize winners who studied abroad did so in the UK? The UK undertakes 5 percent of the world's scientific research and produces 14 percent of the world's most frequently cited papers. Currently, the UK ranks third in the world for innovation. The most recent Research Assessment Exercise (RAE) noted that research in the UK is 'world-leading' and 'internationally excellent'. The RAE observes research activity of colleges and universities and creates their quality profiles against agreed quality standards. Very few countries can claim such a level of achievement.
3. Highly-Advanced Pedagogical Methodology:
UK universities offer you the opportunity to learn and receive continuous support from world-leading academics. You will be encouraged to analyze and question what you read and to think independently. The UK boasts 19 universities with a 5-star teaching rating, which is more than any other country. This is reflected in the fact that 91 percent of international undergraduates express satisfaction with their experience in the UK.
4. Variety in Course Offerings:
One of the best things about education in the UK is the range of options offered to students. You can find any course that you want to study, and you will find at least one school that will help you excel in your area of expertise. One can study everything from photography to astrophysics. However, unusual your interests are, in all likelihood you can find an institution to study it.
5. Flexibility to Customise Your Degree:
One of the best aspects of education in the UK is the diverse range of options offered to students. You can discover any course you wish to study, and you are likely to find at least one school that can help you excel in your chosen field of expertise. Whether you are interested in photography or astrophysics, you can find institutions to study any subject. No matter how unusual your interests may be, there's a high likelihood that you will find an institution where you can pursue them.
6. Growing Popularity:
The UK ranks second only to the US as the most preferred country for international students. This position is a result of the UK's efforts to capitalize on the increasing demand for alternative avenues of English language instruction, particularly after the events of 9/11. Obtaining UK study visas is also relatively easier, given that US visa regulations have become more stringent in the post-9/11 scenario.
7. Lower Education Cost than the US:
Another important point that significantly favors the UK is the lower cost of education for international students compared to the US. Tuition fees for programs in the US can amount to around USD 25,000 or more per year. In contrast, tuition fees for most UK institutions generally range between £6,000 and £7,000 a year, which is considerably less. Additionally, your degree will likely take less time to complete in the UK than in other countries. This can lead to substantial savings during your overseas education in the UK.
8. Experience the UK, its Culture and Lifestyle and More
An Australian study visa is relatively easier to obtain compared to visas for the US and the UK. On July 1st, 2016, the Australian government streamlined the visa subclasses and introduced a simplified student visa framework (SSVF) to offer more efficient visa services to applicants. Under the new SSVF, all study visas were consolidated into a single platform or class known as subclass 500.
9. A Great Opportunity to Improve Your English
The UK is the birthplace of the English language, making it an ideal location to enhance your English language skills. English serves as the primary language for over 400 million people worldwide and is essential for jobs in the US, Canada, and Australia. Possessing excellent English language skills at any point can significantly enhance your employability not only in India but also globally, setting you apart from the crowd. During your stay in the UK, you will engage in daily activities of speaking, reading, and writing in English, providing you with the opportunity to master the global language of commerce, science, and technology
10. Numerous Scholarships in UK and Work Opportunities
A variety of scholarships, grants, and bursaries are available to students from UK institutions specifically for international students. Additionally, over 20,000 international students receive financial aid from the UK government. Moreover, you can work while studying. Generally, international students are permitted to work for up to 20 hours a week during term time and full-time during holidays.
British universities offer more than 10,000 courses that nurture and develop the best in students, training them to cultivate an open mind, logic skills, creativity, and self-reliance. In the future job market, these qualities are highly valued by potential employers. Universities in the UK design their courses to prepare students for professional evolution, enabling them to meet and conquer the global challenges that lie ahead. Studying in the UK enriches your overall experience by providing an international market perspective and making you more connected to the global network. UK universities are renowned for having campuses with students from a diverse range of backgrounds. The university offers students various study options in the UK, including full-time, part-time, evening programs, distance learning, and eLearning.
There are 71 universities in the UK which rank among the world's best in the QS World University Rankings 2016-2017, including four in the global top 10, and a further 26 in the top 200. Here is the list of the top 10 universities in the UK.
University of Cambridge
University of Oxford
University College London (UCL)
Imperial College London
University of Edinburgh
King's College London (KCL)
University of Manchester
London School of Economics and Political Science
University of Bristol
University of Warwick
TOP COURSES TO STUDY IN UK FOR INDIAN STUDENTS
Universities in the UK offer every student a variety of courses and programmes as per their area of interest. Whether it's an undergraduate or postgraduate programme a student wants to enrol in, there are endless options on one's platter. Following are the degrees and courses UK universities are known for.
Accounting & Finance
Aeronautical & Manufacturing Engineering
Architecture
Art & Design
Business & Management Studies
Civil Engineering
Computer Science
Creative Writing
Dentistry
Economics
Education
Electrical & Electronic Engineering
English
Food Science
Hospitality, Leisure, Recreation & Tourism
Law
Marketing
Mechanical Engineering
Medicine
Psychology
STUDY ABROAD IN UK: WHEN AND HOW TO APPLY
UNDERGRADUATE COURSES IN UK
All applications to UK universities are made through the Universities and Colleges Admissions Service (UCAS), a centralized body for admissions and placements, a year before the course's start date. Once you receive your acceptance from UCAS, you can apply for five different courses in universities specified by UCAS. You have the freedom to exercise your choice here. For instance, you can apply to five different universities for the same course or choose five different courses at the same university. Indian students can apply anytime between 1st September and 30th June in the year before the academic year they intend to enroll in. For some courses, applications need to be submitted as early as mid-October of the preceding year
Unlike undergraduate programs, there is no centralized application system for master's degrees. This means you'll need to apply to each university separately. You can obtain the admission forms from the respective university websites. Most master's programs in the UK start in September. However, some UK universities may offer multiple start dates. It's important to note that application deadlines are typically earlier for Indian students compared to UK/EU/EEA (European Economic Area) students.