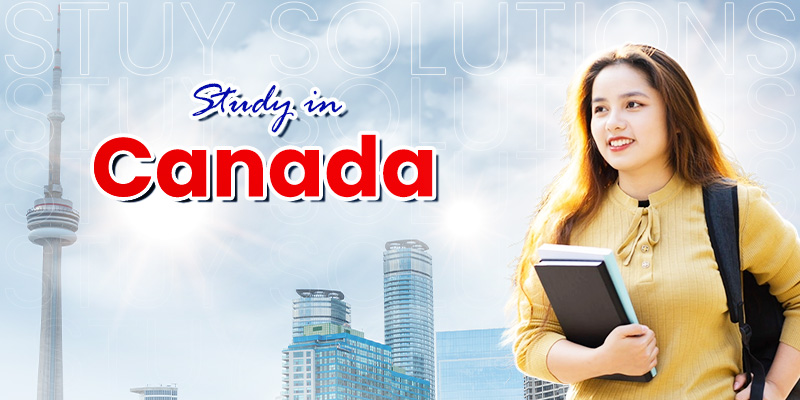 Have you ever wondered why people are flocking to this English-speaking, frigid North American country? In fact, Canada has witnessed a steady increase in educational tourism over the last few years. For nine consecutive years, the UN survey has ranked Canada among the top three places in the world to live. The country is known for its peace-loving, friendly, caring, and secure society. As a constitutional monarchy, Canada values equality, diversity, and respect for all individuals, thanks to the Canadian Charter of Rights and Freedoms and the Canadian Multiculturalism Act
Canada has consistently secured top spots in categories such as 'the best place to live' and 'the best place to study'. It also ranks highly in entrepreneurship, employment, and tourism across various international surveys and standard assessments. Students seeking overseas education recognize the value proposition it offers—high-quality institutions at an attractive price, in a safe, beautiful, multicultural, progressive, and welcoming atmosphere. They embrace Canada's excellent combination of high-quality education, opportunities for working both during and after studying, and the potential to immigrate after completing their studies.

Higher education, known as postsecondary education in Canada, is available in both government-supported and private institutions. Postsecondary education encompasses all formal education beyond secondary school, whether degree-granting or not. These institutions offer degrees, diplomas, and certificate courses, varying in length based on the program and institution. In Canada, universities are no longer the sole degree-granting institutions. Recognized postsecondary institutions, which can be either private or public, are authorized to grant degrees, diplomas, and other credentials
10 Reasons to study in CANADA
1. High-quality education in world-class institutions
A Canadian degree, certificate, and diploma are considered equivalent to degrees in other Commonwealth countries and the US. Canada's universities uphold high standards of academic excellence and consistently gain recognition in top international rankings. In 2012, four Canadian universities—University of British Columbia, McGill University, McMaster University, and University of Toronto—were listed among the top 100 colleges by ARWU Shanghai Rankings. The QS University Ranking included five more: Université de Montréal, HEC Montréal, University of Alberta, Queen's University, and University of Waterloo, in its list of top 100 institutions.
2. Wide range of programmes and courses to choose from
Universities, colleges, and other postsecondary education institutions offer a range of programs in a wide variety of purely academic and skill-oriented professional and technical fields. Canadian universities provide more than 10,000 undergraduate and graduate degree programs, as well as professional degree programs and certificate courses. Students can also choose to pursue various workshops, short courses, and upgrades for skilled workers and professionals alongside their main degree program. Some institutions offer specialized courses in a wide range of fields such as fisheries, agriculture, apiary, paramedical technology, etc. However, fields like telecommunications, medicine, agriculture, computer technology, business studies, and environmental science are the most sought after by Indian students.
3.Low cost of education
Tuition fees for foreign students in Canada are the lowest compared to those in the US, UK, and Australia. The average cost for a foreign student in an undergraduate program is CAD 11,903 per year. Bachelor's degree fees at US public universities are nearly one-third higher than those in Canadian universities. When compared to private universities in the US, tuition fees for undergraduate programs in Canadian universities were found to be less than half the cost
4. Multiple scholarship opportunities
The Canadian government recognizes that international students bring fresh ideas to Canada and contribute significantly to various disciplines and industries with the knowledge they bring from their home countries. This is why the federal, provincial, and territorial governments of Canada, along with various public and private organizations, offer several scholarships and bursaries to deserving international scholars
5.Safe and peaceful atmosphere
Canada is a relatively safe and peaceful country. The rate of violent crimes decreased for ten consecutive years from 1993 to 2003. Firearms are strictly controlled and generally not permitted, unlike in the US. The Global Peace Index consistently ranks Canada among the top 10 safest countries to visit in the world. Additionally, Canada is relatively unaffected by natural disasters.
6. Opportunity to immigrate
After studying in Canada, you might consider settling down there permanently, a path taken by many students due to the attractive blend of opportunities and the quality of life offered by this great North American nation. Following completion of your degree and acquiring a year of work experience, you can apply for permanent citizenship, a process that typically takes 15-18 months to complete.
7. Multicultural country with deep democratic values
Canada is a country of immigrants and embraces a policy of fostering multicultural diversity. Canadian society encompasses nearly all of the world's ethnic groups, making it easy to discover a wide range of ethnic foods and engage in cultural activities. Informal clubs and associations representing various ethnicities are readily available. People in Canada are generally open-minded and respectful of different perspectives. Over the past century and a half, Canada has welcomed 15 million immigrants. Additionally, Canada is home to over one million Indigenous people, including First Nations, Métis, and Inuit communities
8. Easier visa acquisition
One of the most exciting aspects to consider when studying in Canada is the relatively relaxed process of acquiring a Canadian study visa. Students are increasingly encountering issues and complaining about the strict visa norms of the US, which has diverted international students to other countries. The Canadian government has spared no effort in capitalizing on the tightened US visa system post 9/11
9. Multiple work opportunities while studying
Graduating from a Canadian university or college will give you the opportunity to stay back and work for up to one year after completing your diploma or degree. During your studies, you can work on campus without needing a work permit. The government is also collaborating with various university bodies to establish a framework that will allow international students to engage in off-campus employment
10. An exciting and beautiful place to live
Canada boasts a remarkable diversity in its landscape, owing to its vast size and its location near the Arctic Circle, surrounded by three oceans—the Pacific, Atlantic, and the Arctic. Canadian cities are renowned worldwide for their beauty and attract a significant number of tourists each year. The country experiences four distinct seasons, and the temperature varies greatly throughout the year based on the distance from the oceans and the Arctic Circle
The country reports public expenditure on post-secondary education of over 30 billion dollars annually. Depending on the institution's nature and the course duration, tertiary-level education is available in both government and private institutions, offering degrees, diplomas, certificates, and attestations. The placement figures and career opportunities for graduates from Canadian universities are remarkably high. As a result, Canadian schools are ranked among the top ten institutions in the world, leading to a significant number of students applying to study in Canada during every intake. Students studying in Canada have great opportunities to become successful experts and are sought after by some of the world's top recruiters.
Following are the degrees generally awarded by Canadian higher education institutes.
Certificate Level (one year)
Diploma level (two years)
Advanced Diploma (three years)
Fast track Diplomas or Advanced Diploma (1 or 2 years)
Post-graduate Diplomas/Certificates (one or two years)
Master's Degree (one to two years)
M.Phil. Degree (two years)
Doctorate or PhD (four to seven years)
There are 163 recognized public and private universities and 183 recognized public colleges and institutes in Canada. These include institutions that grant applied and bachelor's degrees. Additionally, there are 68 university-level institutions and 51 college-level institutions recognized as authorized institutions. However, these institutions offer only a few selected programs that are approved in accordance with provincially established quality assurance programs.
TOP 10 UNIVERSITIES FOR FOREIGN STUDY IN CANADA ARE:
Given below is the list of top 10 universities in Canada:
University of Toronto
University of British Columbia
University of Waterloo
McGill University
University of Montreal
University of Alberta
McMaster University
University of Calgary
Simon Fraser University
Queen's University
TOP COURSES TO STUDY IN CANADA FOR INDIAN STUDENTS:
Engineering – all specializations
health sciences
Information technology
Business management
Animation / VFX / Graphic Designing
Media/Communications
Hospitality management
Telecommunications
Fine Arts
Environmental Science
Computer Science
STUDY ABROAD IN CANADA: WHEN AND HOW TO APPLY :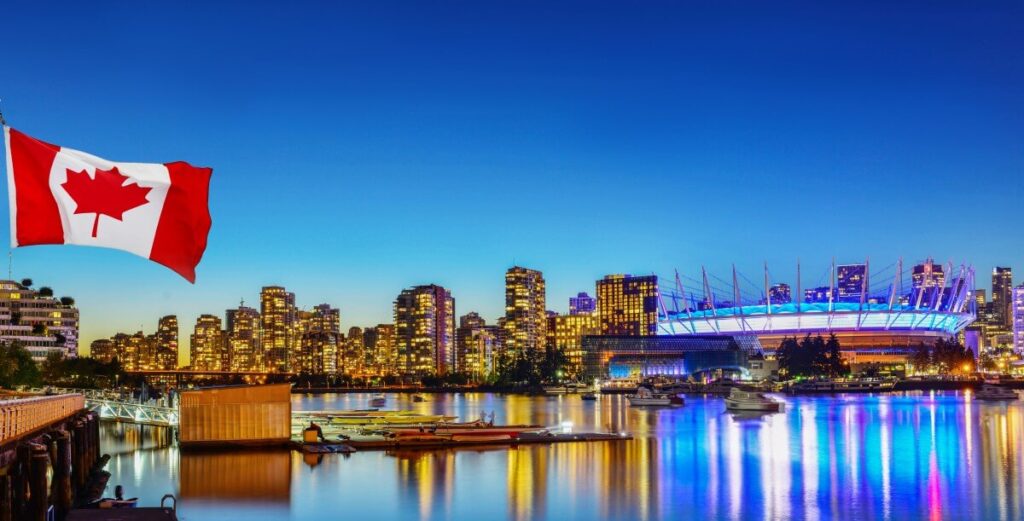 Canadian universities, for the most part, invite and accept applications individually, which can be found and completed online on their respective websites. However, some provinces have centralized application systems for universities, such as the Ontario Universities Application Centre (OUAC). Through these platforms, you can apply to multiple universities using a single application. Application deadlines are generally later compared to other countries. Applications do not open until October, and the deadlines range from January to June. Additionally, many universities have multiple start dates. While September is typically the main start date, many universities start accepting applications in January or even May. It's important to keep track of the key dates for each university to avoid missing out on opportunities
The general criteria for application are mentioned below:
English Requirements
The minimum TOEFL score required by most universities is 80-84(internet-based test) for PG courses.
Most universities and colleges accept equivalent IELTS and PTE Academic scores.
Undergraduate study in Canada
Universities in Quebec require a minimum 12 years of secondary school education, i.e. an additional year of formal education after the 12th standard or intermediate degree. Most others require a minimum 12 years of elementary and secondary education. However, if your academic credentials are very impressive, some universities may consider your application even with 12 years of education.
Minimum aggregate marks of 65% isn 12th grade for bachelor's degrees, and above 50% for diplomas and advanced diplomas.
Minimum required IELTS/PTE Academic scores with an overall score of 6.0 bands or equivalent PTE scores
Most universities require a qualification equivalent to the Canadian bachelor's degree, which requires 16 years of formal education. It would mean another year of education after Indian bachelors or a four-year bachelor's degree course like B.E., B.Tech. Or other such courses.
Minimum required IELTS / PTE Academic scores with the minimum score of 6 bands as an overall score for PG Diploma and 6.5 bands for master's degree. Some universities accept equivalent PTE scores too.
Relevant work experience (some universities require this for MBA and Master's Degree in IT)
Students won't see any shortage of shopping malls, art galleries, theaters, cafeterias, and exhibition hall in the urban areas. Canadian cities and towns are rich in open to public gardens, beaches, parks, sports and leisure facilities. Students can also indulge in a number of cultural festivals like the sounds of the Calgary Stampede, Montreal International Jazz Festival, enjoy an NHL match, and many others. One of the most important reasons why you should study in Canada is because of its welcoming and heartwarming environment. Canada is a peaceful country and is considered very safe for living. The crime rate in the country has declined over the years. Safety of students is something very important in the country. Most of the universities keep the campus security on during the whole day. All universities in Canada have 24×7 campus security which include security patrol cars and campus security office is always there to solve students' grievances.Certain universities have also instigated the 'Walk Safe' programme, in which the students can easily get access to public conveyance during late night hours. The Canadian Automobile Association (CAA) provide roadside assistanceif your vehicle breaks down while driving in Canada. All Cabs in Canada have assistance information found in the backseat. Also, as per United Nations, Canada is among the top 10 countries to live in the world.